Oak timber frames offer enormous potential for creating beautiful and inspiring living spaces.
A garden room or kitchen extension can transform the ordinary into something really exciting.
Open volumes of space such as a galleried hallway, living room, kitchen or master bedroom all present opportunities to show off our beautifully crafted oak frames. Sand blasted oak beams have a pleasing pale straw colour and texture that is hugely appealing.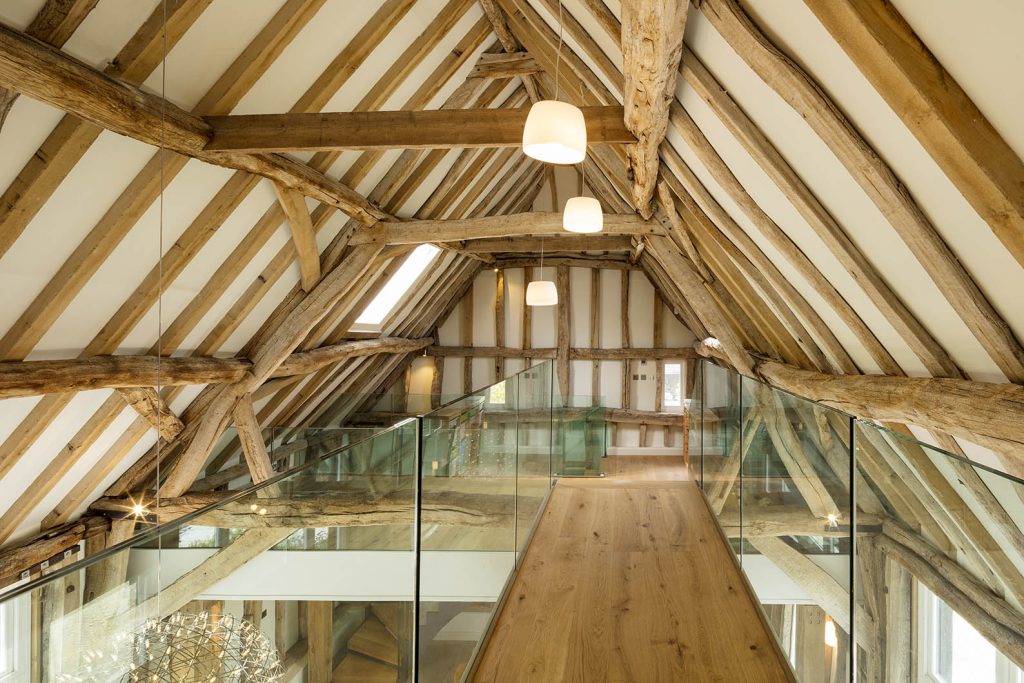 Designs to meet your aspirations
We aim to bring an imaginative yet fastidious approach to the design challenges presented to us by your project. An oak frame need not be an expensive item and we take pride in working within your budget where possible, to ensure your frame structure is affordable and meets your requirements.
This, combined with real enthusiasm, in-depth knowledge and a high level of craftsmanship have ensured that the Green Oak Carpentry Company will be the first choice to help you realize your aspirations.
Types of Domestic Projects