An increasing number of home owners are choosing to extend their property with an Oak frame, as they seek to make the most of their existing homes without the hassle of moving.
Oak frames can be designed in such a way as to complement the style of an existing building or offer something in contrast. Typically, our extensions feature large areas of glazing, open plan spaces with vaulted ceilings and beautiful crafted roof trusses, arching over the spaces within.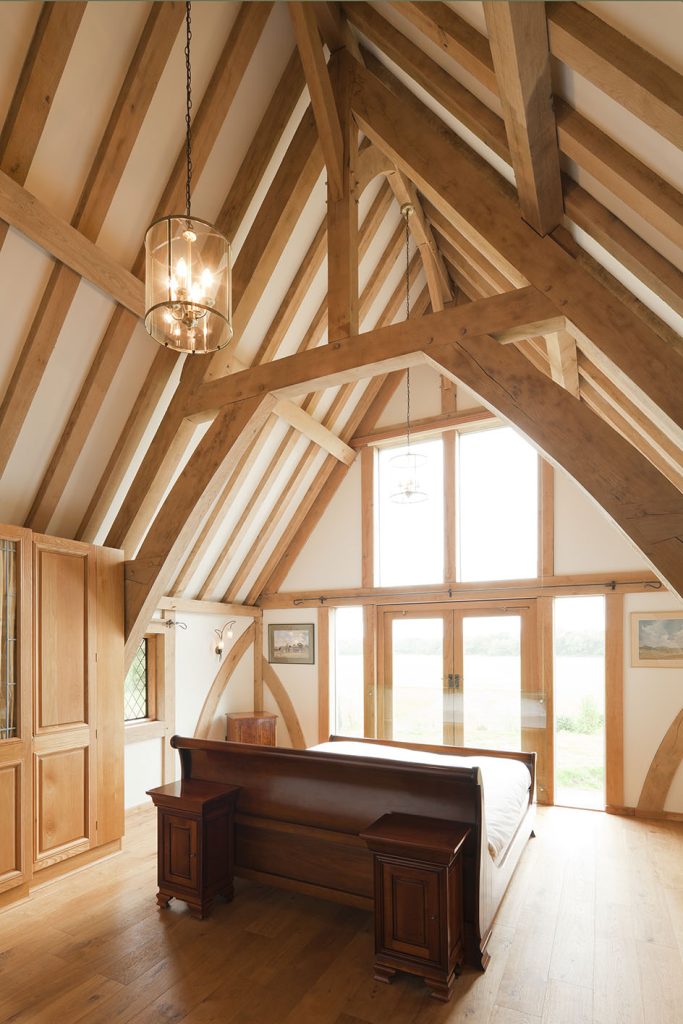 An Oak frame garden room can add value and amenity to your property and many of the examples seen here open views to the garden and landscape beyond, creating an inviting outlook and bringing the garden into the home. Our Oak frame extensions are carefully coordinated with the architect's plans, to ensure they integrate with the existing building fabric and also that of any new construction work. Attention is also paid to ensuring robust thermal and weather performance over time.
Examples such as Upper Green Farm, show a contemporary style frame, whilst Moat Farm, shows a more traditional approach with Oak common rafters, a full complement of Oak studs and an arched collar braced truss.