For more than 30 years we have had the good fortune to work on some great projects and with some great teams.
What each of these projects has in common, is that none of the magic that makes a good building, can happen without a willing client, able architect and an enthusiastic and skilled carpentry team.
In the case of Great Fosters we were asked to clad a steel frame in timber and try to make it look convincing. This can be surprisingly expensive and is very difficult to do well, hence we offered a solid timber option and the end result speaks for itself. The client loved it and the builder put us forward for a specialist's award. We worked with the builder again shortly after and did Minstead Rural Study Centre which is a reciprocal frame and another great project.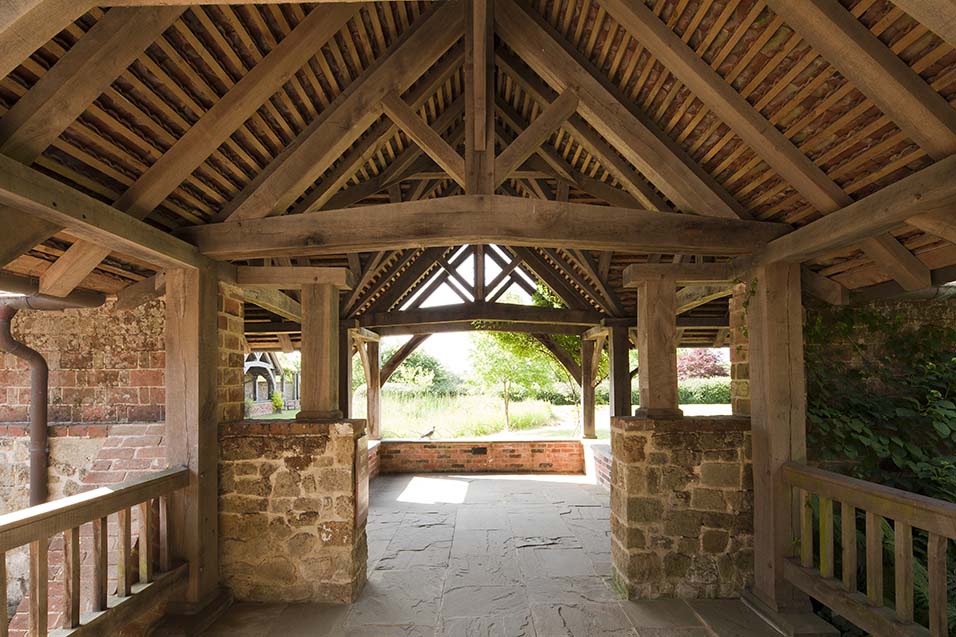 Other examples are Bethnal Green Memorial, born out of the determination of a dedicated architect and Chithurst monastery, where the serene and thoughtful surroundings are the creation of a visionary client. Goodness knows we need more of this in today's money driven world! Craftsmen need patronage, but patronage that is informed and sensitive to what each party brings to the table.