The Green Oak Carpentry Company has played a key role in the design, engineering and construction of many unique contemporary buildings that place structural timber firmly in the 21st century.
Whilst our expertise springs from the breadth of our experience in traditional green oak framed structures, we believe that these skills are transferable, and have built on this knowledge to expand our expertise to other structural types.
On many projects we have negotiated a contract to carry out the detailed design and engineering, and then gone on to carry out the fabrication and installation.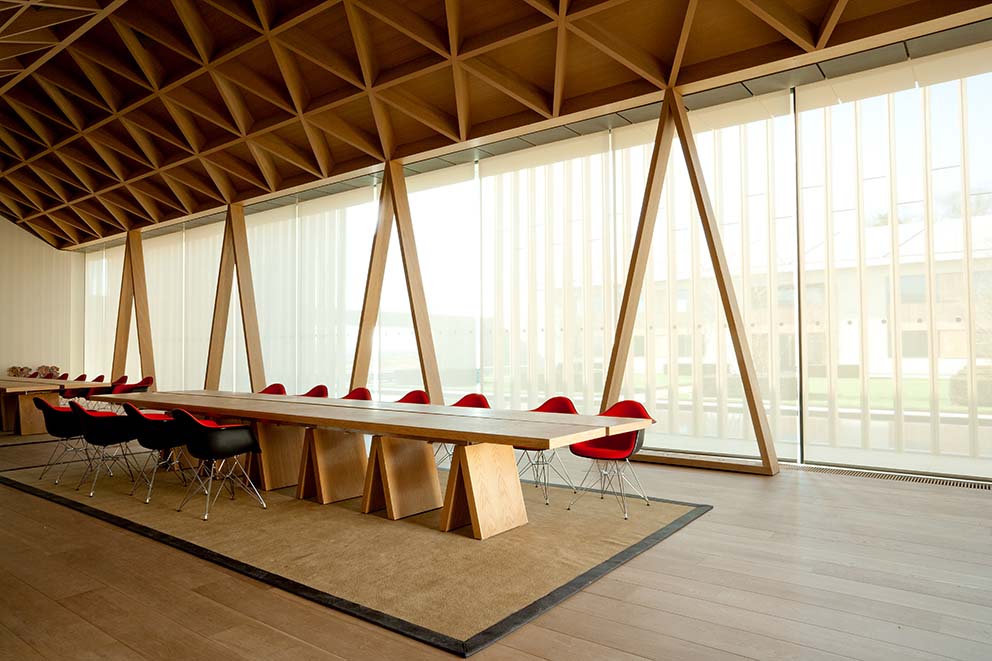 Advice, Guidance and Implementation
This ensures the project gets off to the best possible start with the right advice and guidance, which coupled with an understanding of what constitutes best value rather than cheapest price, can be particularly relevant for difficult or complex projects benefiting from the early input of the carpentry specialist.
If you are at an early stage of designing a building with a structural timber component please talk to us. We are enthusiastic and are keen to help.