We have completed a variety of buildings for educational projects, ranging from libraries and archives, to music halls and classrooms.
Materials vary from solid Oak and Douglas Fir beams, to Oak or Siberian Larch glulam. In delivering these building we have utilised a variety of structural systems including traditional Post and Beam Frame, Reciprocal Frame and Stress Skin Diagrid, to name a few.
In one project where we were required to build a rain-screen for a new classroom complex, Siberian Larch was selected for its slow growth and close grain, ensuring excellent durability. Some of the most durable timbers are in fact softwoods grown in northerly latitudes where a short growing season ensures a dense resinous timber capable of great longevity in class 3 exposure.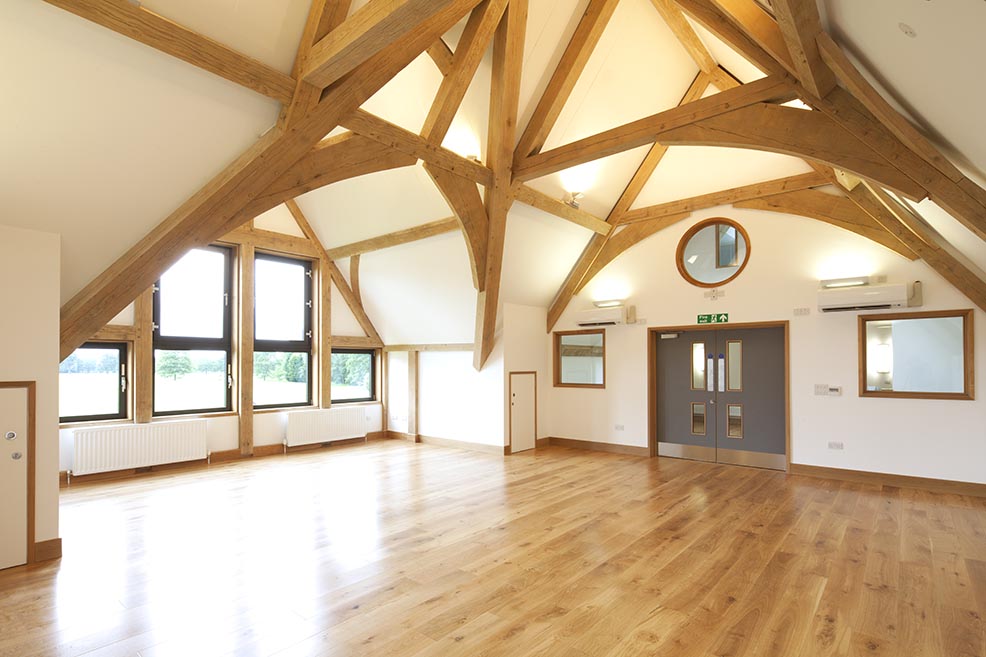 Timber offers a huge pallet of colour, texture and properties, making it capable of delivering unique and beautiful buildings exploiting the natural beauty of the material. If you have a project requiring imagination, design flair and craftsmanship talk to us, we are here to help.