Many of our projects involve whole house frames which form a unique, new build home for our clients.
We will design, engineer, fabricate and erect a beautiful Oak frame, which forms the structural skeleton of your building, before being clad externally by others, with your choice of building materials. Tall Trees is a really nice example of a whole house frame. Alternatively some projects employ a pared down style of Oak frame with the primary structure only on show for maximum impact. Examples of this style of framing are Boneshill or Rookwood, both of which also utilise conventional construction methods to minimise costs.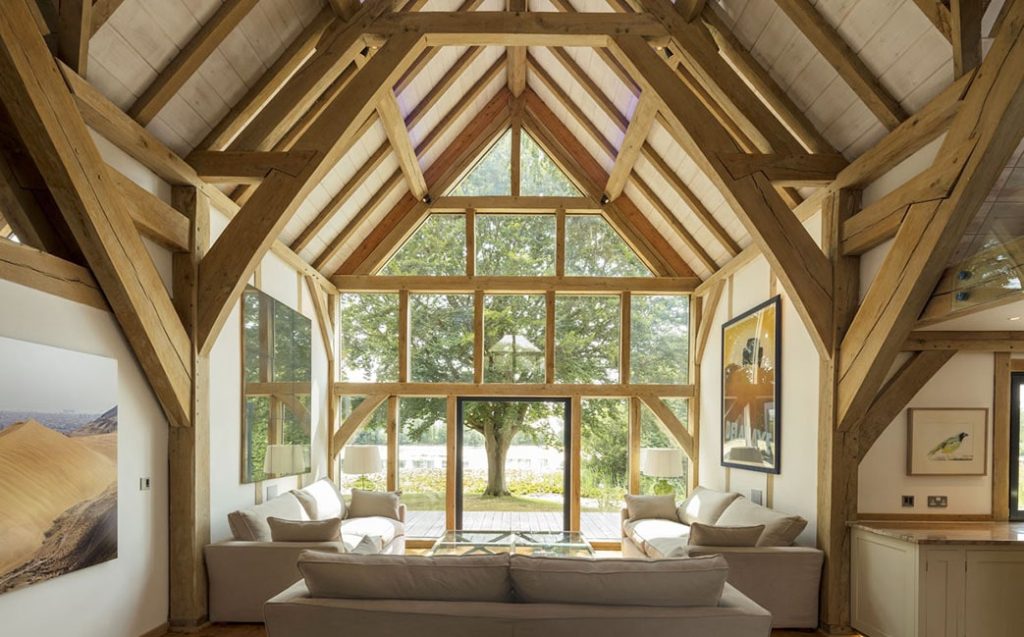 According to best practice for timber buildings, the Oak frame should be placed within the building envelope, protected from the weather to ensure longevity. The majority of our frames use traditional jointing techniques and designs which follow well-established traditions going back many hundreds of years. That said, we also undertaken contemporary style frames, embracing a more modern approach to the architecture, often including components in steel, such as Lees Farm or Chantry's Barn.
We are happy to discuss your ideas for your Oak frame project and will work hard to achieve your aspirations and budget.
Engaging with us early in the design process, with your (or our own) architect, will ensure you get the most from the Oak frame and exploit all the potential it has to offer. Early discussions are free and you will find us well informed and keen to help.