We have a huge amount of experience in the conservation and repair of historic timber structures.
We have worked with clients such as The National Trust, Historic Royal Palaces, Historic England and numerous other public and private clients.
We care deeply about the conservation of our timber built heritage and understand the many complex conservation issues that can arise. You will find us caring, well informed and pro-active in helping you to achieve your project goals. We work hard to keep within budget and work closely with our clients to achieve this.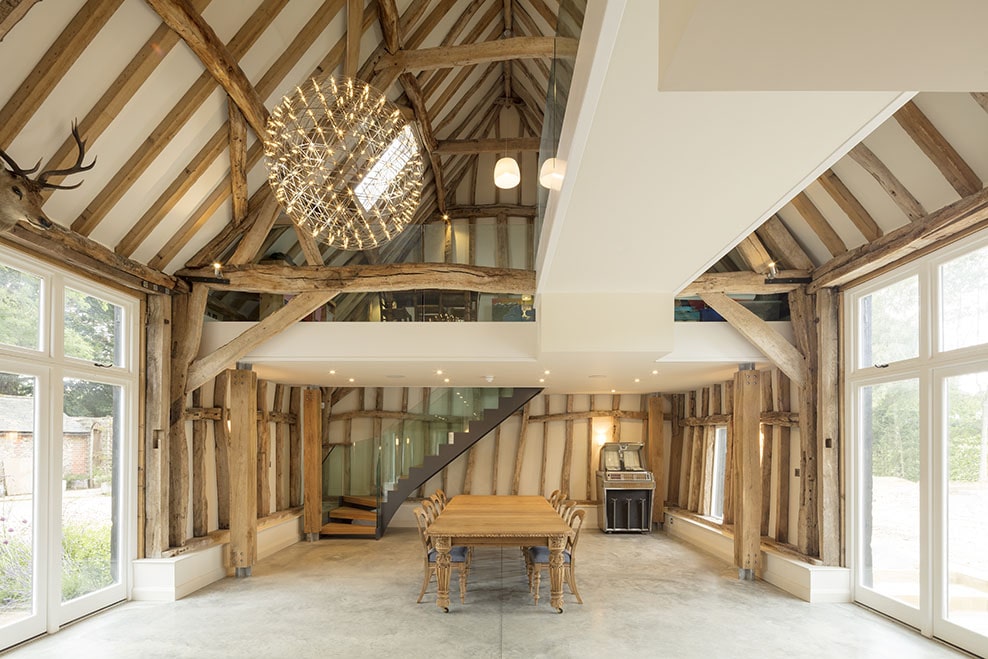 We are able to prepare structural and condition surveys and drawings, advise on timber procurement and preservation, prepare a schedule of repairs, as well as undertaking the works. Our MD sits on the UK and International ICOMOS Wood Committees, and our Design Manager is a Liveryman of the Worshipful Company of Carpenters. Many of our carpenters have successfully completed an MSc in Timber Building Conservation at The Weald and Downland Museum, with whom we have a close working relationship.