Oak frames make fabulous pool bans and provide our team here with a great opportunity to showcase what an oak frame is capable of.
The extraordinary beauty of such structures when achieving large spans and single open volumes of space is evident on these pages. Traditional aisled barns, like the many thousands of such building up and down the country, are in their basic form, ideal. The main arcade posts such as those in Marley Manor pool barn, can be set either side of the pool and the side aisles used as access around the pool. Alternatively you may prefer a single large span structure such as the Normandie pool barn.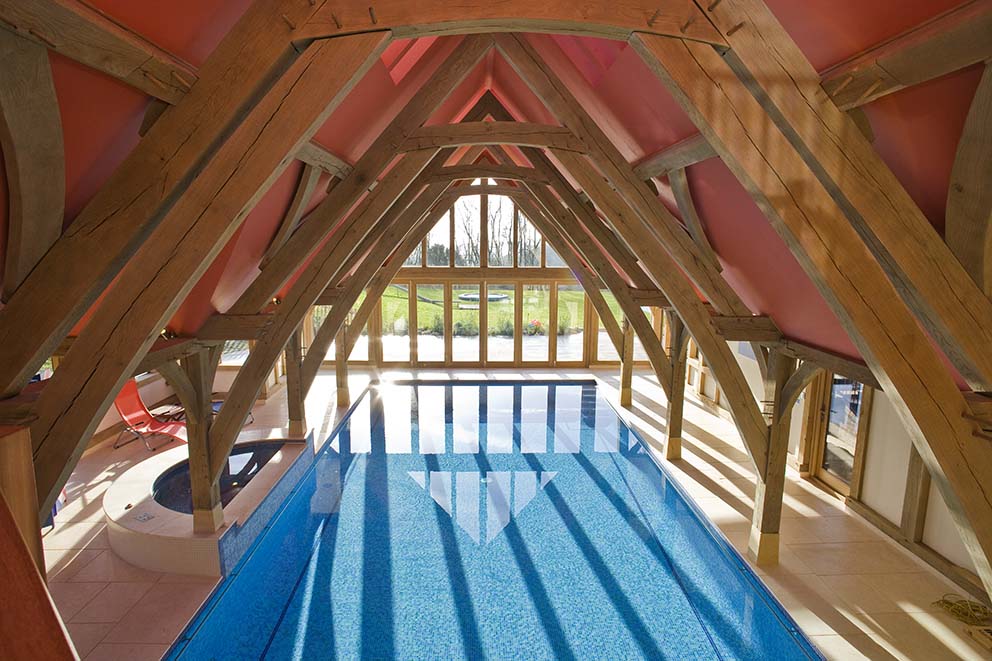 We have completed buildings with spans well in excess of 12 metres, and as to length, that is simply a matter of adding bays until the right overall length is achieved. Bay spans will typically be 3 to 4.5 metres and there is a huge amount of choice as to truss type, be it a cruck, sling brace, hammer beam, King post, crown post or Queen post; all are shown here on this website.
We have worked with numerous specialist pool architecture companies over the years to great success as these project show. We are enthusiastic and knowledgeable and we are keen to be of assistance.