When the opportunity arose to build a timber Gridshell for the Weald and Downland Open Air Museum, we jumped at the chance. The basic concept is simple but the execution is anything but!
For lightness and strength the Gridshell is without equal. Once you have solved the problem of how to joint the chosen timber laths into long lengths, often over 50 metres, and assembled the grid onto the scaffold, the next challenge is to achieve the 3D form without over-stressing the joints. Though a lightweight and fragile structure in the temporary condition, once everything has been 'locked off', the structure becomes remarkably strong. The total weight of the timber lathes used in the Downland Gridshell, which is 50 x 15m on plan, is a mere 6 tons!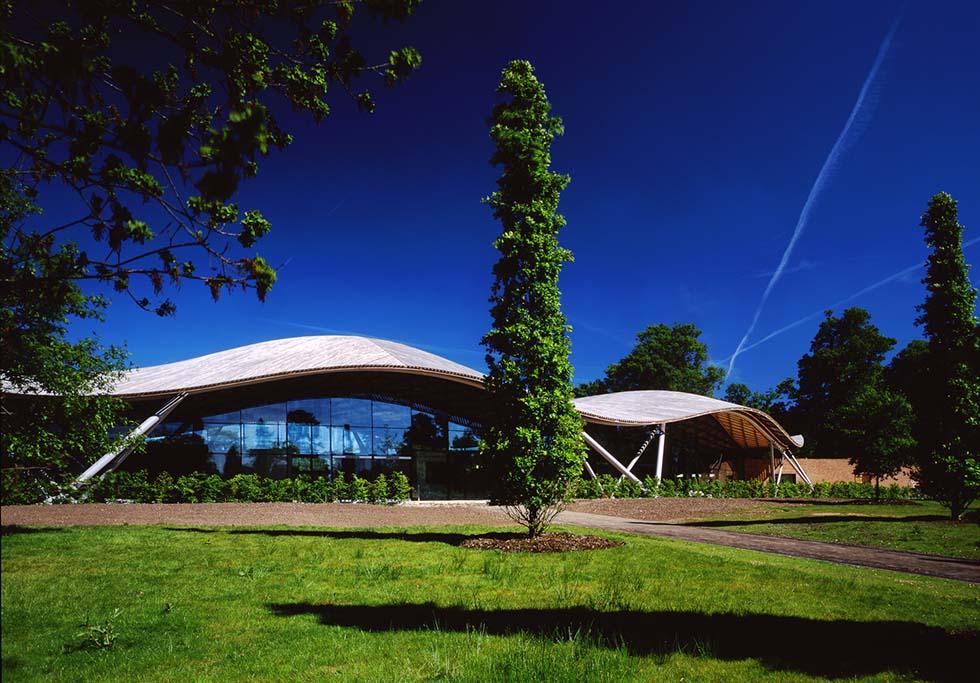 Our last major Gridshell project was for the Crown Estates and forms a visitor's centre to Savill Gardens, in Windsor Great Park. The structure is fabricated in Larch grown in the Crown's own forests and is of exceptional quality – close grained and with minimal defects.
Visionary buildings require visionary clients, and in the case of both these buildings, this was certainly the case.